Playtime Special Events Schedule
Axe Throwing - Recommended for Ages 18 & Older
Call now to reserve your spot!! 636-887-4244
- 2 throwers for 1 hour for $50 - to include 2 games of bowling
- 3+ throwers for 1 hour for $20 per thrower
- $35 per thrower for 1 1/2 hours - to include a $10 game card for each thrower.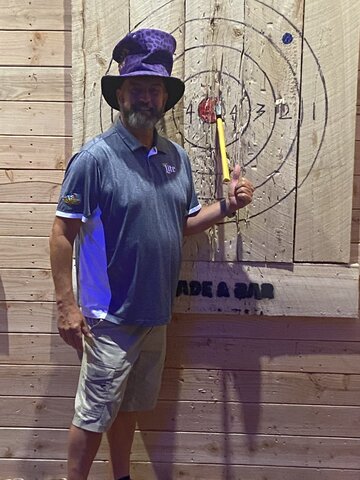 2nd Saturday of the Month is STUDENT NIGHT: Present a valid College or High school ID and get 2 hrs of UNLIMITED Laser Tag, Bowling, Rockwall, and Arcade. Get your crew together and have 'Tons of Fun' in our 18,000 sq ft facility! Just $15 per person from 5pm-9pm.(Normally $30) *no points or prizes awarded with the All Inclusive*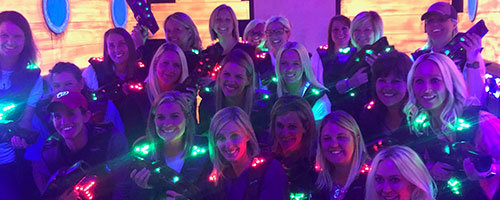 Tagging Tuesday: Every Tuesday Laser Tag is just $5 per game! (Open 3pm-8pm on Tuesdays)
Join us for UNLIMITED Laser Tag every Friday Night from 5pm till 9pm for just $15 per player!
Want to do some arcade too? After puchasing this offer you are eligable to add on a $15 Game Card for just $10 more! Experience our 2 story, 4,000 sq ft Laser Tag Arena & 65 + piece arcade for a fun night out!
Toddler Time
Monday - 11am till 1pm Thursday - 10am till 1pm
Lunch & Jump - $10 plus tax
Lunch Options: Cheese Pizza, Cheese Quesadilla or Mini Corn Dogs & Fries